St. Augustine's Romanza Festivale
of Music & The Arts
May 3 through May 19, 2024
The Romanza Festivale Schedule will be finalized in March 2024.
Most sub-events are free. See each listing for details.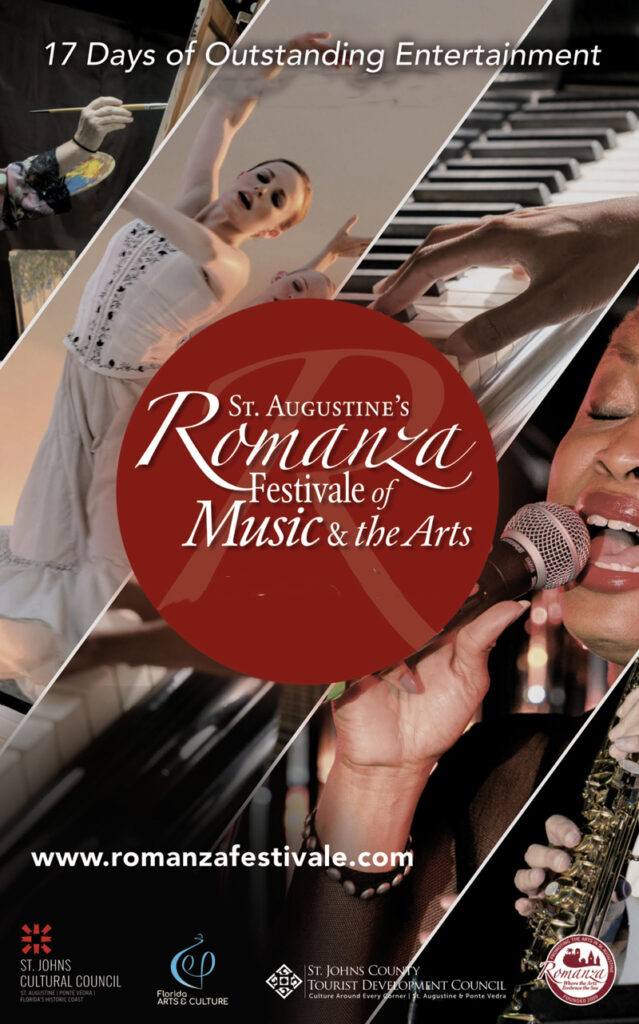 St. Augustine's Celtic
Music & Heritage Festival
March 9 & 10, 2024 Francis Field

Starts 10:00 AM both days
Tickets go on sale Thanksgiving Weekend
http://www.celticstaugustine.com/

St. Patrick Parade
March 9, 2024, 10:00 AM Downtown St. Augustine
FREE!
https://www.celticparade.com/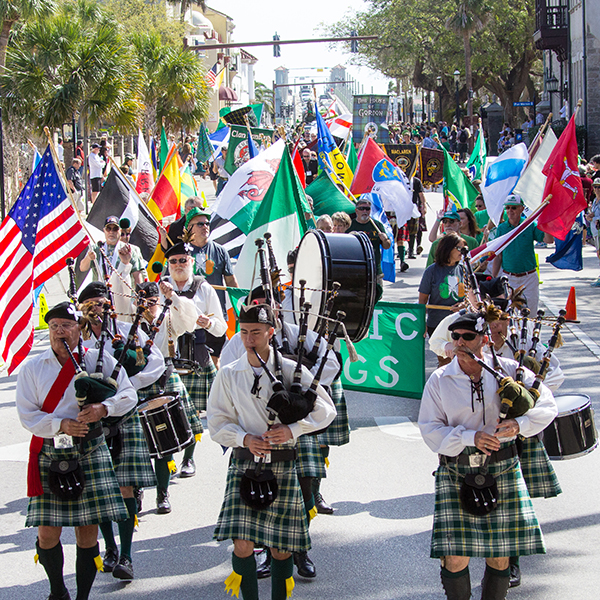 Celtic Whiskey Seminar & Tasting
March 8, 2024 Francis Field

7:00 -9:00 PM Limited Seating
Tickets go on sale Thanksgiving Weekend
www.celticstaugustine.com/whiskey-tasting/